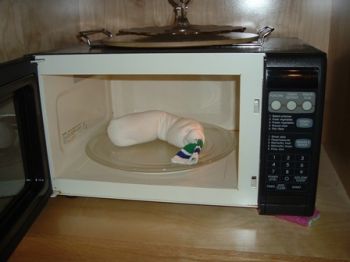 Tonight I made a corn sock for "A". She often gets these migraines that knock her out for a whole day. However, the rice sock was retired after a few years since the rice couldn't hold heat very well any more. We decided to use dry corn instead.
This site goes into detail
. I didn't bother grinding the corn up - I just picked out corn from some "critter feed" we got for the squirrels (live kitty entertainment) and tossed it in the sock. We'll see how it works.